Dermatology can be perceived as a serious and clinical field, but that doesn't mean it can't be fun. There are plenty of ways for both patients and practitioners to enjoy dermatology.
Dermatologists have started using unique and playful approaches to skin care, like "vampire facials" and "fish pedicures." These treatments not only offer effective solutions to skin issues, but also provide patients with a memorable experience.
Many dermatology practices have embraced playful themes, such as beach or ocean decor, to create a welcoming and relaxing atmosphere for patients. This helps put patients at ease and reduce stress.
Attending events like the American Academy of Dermatology's Annual Meeting or the International Investigative Dermatology Conference can be a fun way for dermatologists to learn about new treatments, connect with colleagues, and participate in activities like a 5K race or social events.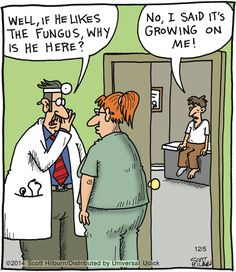 Social media platforms like Instagram, Twitter and Facebook have made dermatology more accessible and fun. Many dermatologists use these platforms to showcase their work, offer tips and advice, and connect with patients outside of the office.
Dermatology can be a playful and exciting field that offers much more than just clinical care. So next time you visit your dermatologist, don't hesitate to ask about the fun options available.